The Nurse Oncology Care Coordinator - OCC

In order to guarantee optimal quality care for all patients, the King Albert II Institute has created a position that is still unique in Belgium: the position of Nurse Oncology Care Coordinator (OCC).

The OCC has a bachelor's degree in nursing or a master's degree in biomedical sciences. 
In addition to the physicians, the OCC is the patient's contact within the hospital. He/she is the patient's contact within the hospital and acts as a guiding light throughout the patient's clinical course, from diagnostic development to post-treatment follow-up. He or she ensures perfect coordination between the various specialists and organizes the scheduling of examinations and treatments to optimize the patient's chances of remission. Available to answer all the patients' questions, he or she is the key person in linking the different phases of treatment and orienting the patient while ensuring a good understanding of the situation.
Their coordinating role is not limited to the hospital; they also establish contact with patients when they are at home and with the referring physician and specialist in order to optimize care through the proper transmission of information.
In addition, the OCCs, who work in close collaboration with the medical clinical research coordinators, are responsible for collecting patients' medical data. This data is used to build a database, which is essential for the search for new cancer treatments.
Each multidisciplinary group benefits from the services of a OCC.

Do you need information about the follow-up of your treatment or the side effects of your treatment?
The care coordinator in charge of your file can help you.
List of Nurse Oncology Care Coordinators - OCC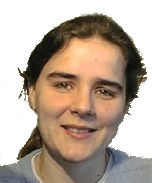 groupes multi
Pediatric Hematology and Oncology
Cancer of the musculoskeletal system or sarcomas